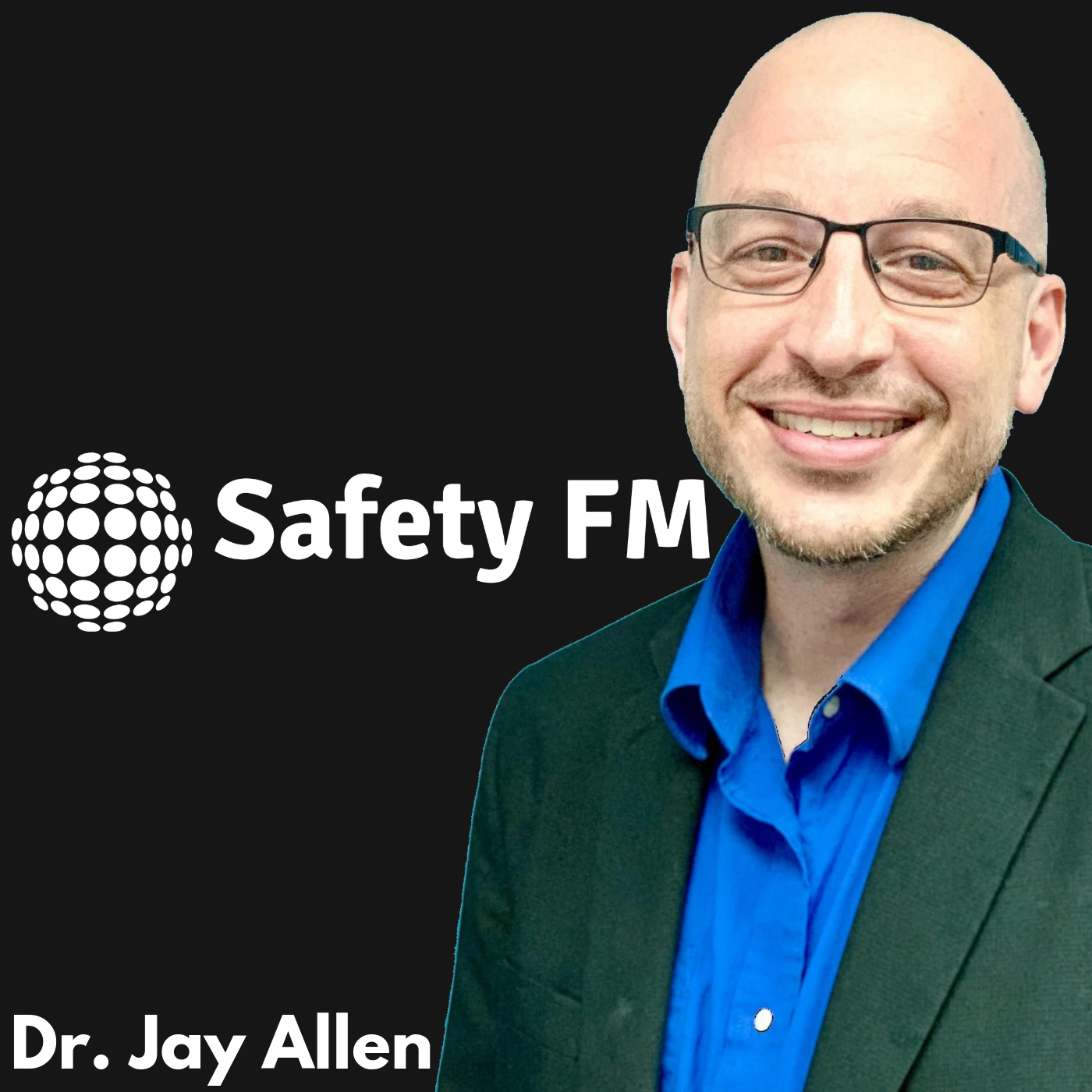 Dr. Allen shares episodes of the "Safety FM" podcast on SafetyFM Live on a daily basis.
Click here to listen live and find Dr. Allen at different times throughout the day.
Jay Allen, Ph.D. is the host of Safety FM. Jay has multiple years of experience with the development of safety programs and changing the safety cultures of organizations. Jay has a doctorate in psychology, bachelors in broadcasting, and is certified with American Society of Safety Professionals, National Safety Council, Transit Safety Institute, World Safety Organization, (YOU GET THE POINT) and is ready to spread his safety views to the world with the Safety FM broadcast and podcast.
Dr. Todd Conklin shares "The PreAccident Investigation Podcast" on SafetyFM Live on a daily basis.
Click here to listen live and find Dr. Conklin at different times throughout the day.
Dr. Todd Conklin is an internationally recognized expert in Organizational Culture and Behavior and Human Performance. Working with organizations that perform high-risk, high-consequence activities in ensuring that the interface between the organization's work control systems and the organization's workers are crafted in such a way as to create system influences and expected performances and to prevent unexpected events. If prevention efforts fail, lead and assist in failure investigation and learning for organizations that have had some level of high-consequence operational event. The outcome of these investigation and organizational learning activities is to create and facilitate learning change planning, and programming for improved, resilient performance for the future.
Mike Sedam shares episodes of the "The Crucial Talks Podcast" on SafetyFM Live on a daily basis.
Click here to listen live and find Captain Mike at different times throughout the day.
Mike Sedam is a dynamic speaker and consultant that brings a fresh perspective to leadership, communication, safety, and risk management. His education and experience transforms people and lets them see performance in a new way. Attendees leave his talks with a new lens to view their lives, their performance, and their interactions with others.
Mike has taken his education in counter-terrorism and public administration to help people understand what drives their behavior and the behavior of others. Mike's weekly podcast provides valuable information on human behavior and has been downloaded thousands of times by people across the world including in the U.S., Canada, Australia, New Zealand, and China. Mike is a commander in a large law enforcement agency. In addition, Mike is also a Senior Advisor for Government Integration, serves as an Accreditation Commissioner, leads a multi-agency coordination group, and co-chaired a Federal Aviation Administration rule-making committee. Mike not only has experience as a leader, he has experience as a pilot, safety officer, and fleetwide maintenance coordinator.
Steve Sisson CSP, WSO-CSE shares the "Safety Talks with Steve Sisson" podcast on SafetyFM Live on a daily basis.
Click here to listen live and find Steve at different times throughout the day.
Steve Sisson is a Certified Safety Professional who has been in the safety field for over 15 years. His credentials include World Safety Organization Certified Safety Executive, Exemplar Global Certified Lead Auditor, Board of Certified Safety Professional Associate, and Certified Safety Professional. Throughout his career Steve has held many safety positions from Site Safety Manager, Regional Director of Safety, and Safety Director.
This podcast, we will be discussing "All Things Safety" as defined by you, the listeners. "Safety Talks, with Steve Sisson" is brought to you by Safety FM. Safety FM is dedicated to finding great safety resources across all industries to share with our listeners.
Jill James, Chief Safety Officer shares the "The Accidental Safety Pro Podcast " podcast on SafetyFM Live on a daily basis.
Click here to listen live and find Jill James at different times throughout the day.
Host of The Accidental Safety Pro Podcast. This safety podcast is a series of conversations with safety professionals about how they came into their role, what they've learned along the way, as well as some of the highs and lows that come with job.
I am passionate about public speaking and training. To me, that can mean the fun challenge of captivating a room filled with a couple hundred people to a one-on-one connection leaving that person feeling time wasn't wasted and they walked away with something they can apply to their work environment and felt heard and respected. I enjoy taking complicated, dry, or regulatory information and boiling it down to, "What's in it for this audience?" and deliver it in a way resulting in comments like, "You made that fun" or "I actually learned something" or my favorite response which are questions, so many questions, time runs out and people linger to get their question answered. That's when I know I made a connection and I love that about my career!
Timothy Ludwig, Ph.D shares the "Insights Into Your Safety Culture" podcast on SafetyFM Live on a daily basis.
Click here to listen live and find Dr. Ludwig at different times throughout the day.
Tim Ludwig earned his Ph.D. at Virginia Tech researching the benefits of employee-driven behavioral safety programs under E. Scott Geller continuing his post-doctoral work in industrial engineering studying applications of W. Edwards Deming to quality and safety improvement. His popular website Safety-Doc.com is a content-rich resource of safety culture stories, blogs, research, videos, and services. Dr. Ludwig was cited in Industrial Safety and Hygiene News (ISHN) "50 Leaders for Today and Tomorrow". Dr. Ludwig serves on the Cambridge Center for Behavioral Studies' Behavioral Safety Accreditation Commission that reviews best-in-industry safety practices and offers independent, objective feedback on safety programs.
Sheldon Primus,Certified Occupational Safety Specialist with a Master of Public Administration (MPA) shares the "Safety Consultant Podcast" on SafetyFM Live on a daily basis.
Click here to listen live and find Sheldon Primus at different times throughout the day.
Sheldon is an authorized OSHA General Industry and Construction trainer for the 10 and 30-hour Outreach program. He was an adjunct instructor at Florida State College at Jacksonville OSHA Training Institute Education Center (OTIEC) for teaching all of the OSHA numbered General Industry and Construction courses.
Mr. Primus is a guest columnist for the online publications of Treatment Plant Operator (TPO) and WaterOnline. Additionally, he conducts OSHA compliance webinars and is a construction and general industry Subject Matter Expert (SME) course developer and course reviewer for.